Talla-Hartfell Wild Land Area and Surrounding Communities
Background
The Talla-Hartfell project covers an area of 47,215ha in the central Southern Uplands. The project area boundary is roughly demarcated by the communities of Moffat, Tweedsmuir, the upper Yarrow (at the Gordon Arms Hotel) and Ettrick.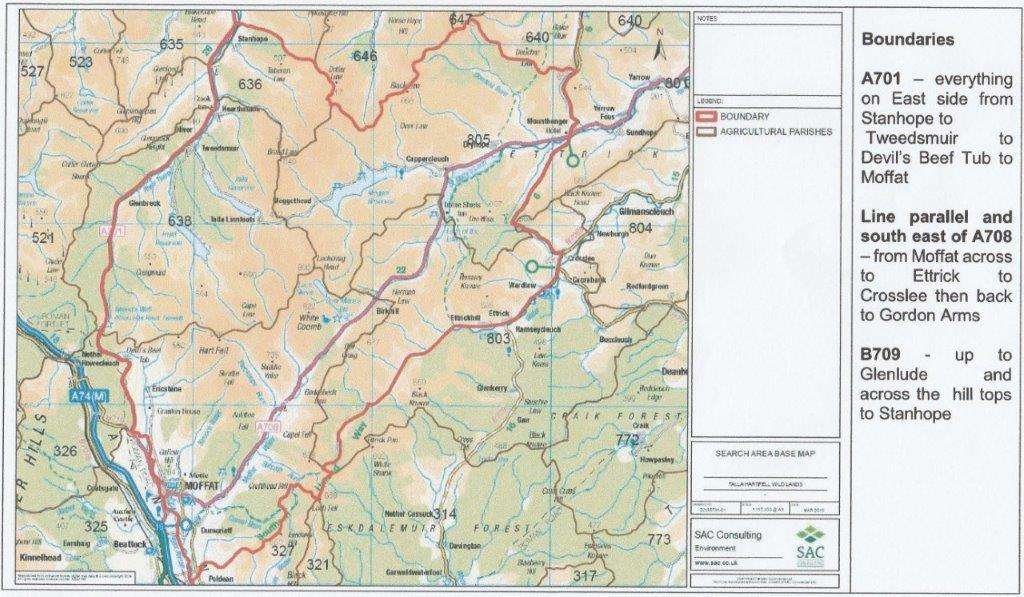 At its heart lies the NatureScot Talla-Hartfell Wild Land Area (9,335ha), one of 42 Wild Land Areas recognised by NatureScot in 2014, of which only two are found in southern Scotland. Wild Land Areas are described as the most extensive areas of high wildness and are identified as nationally important in Scottish Planning Policy but are not a statutory designation. More information about them can be found here.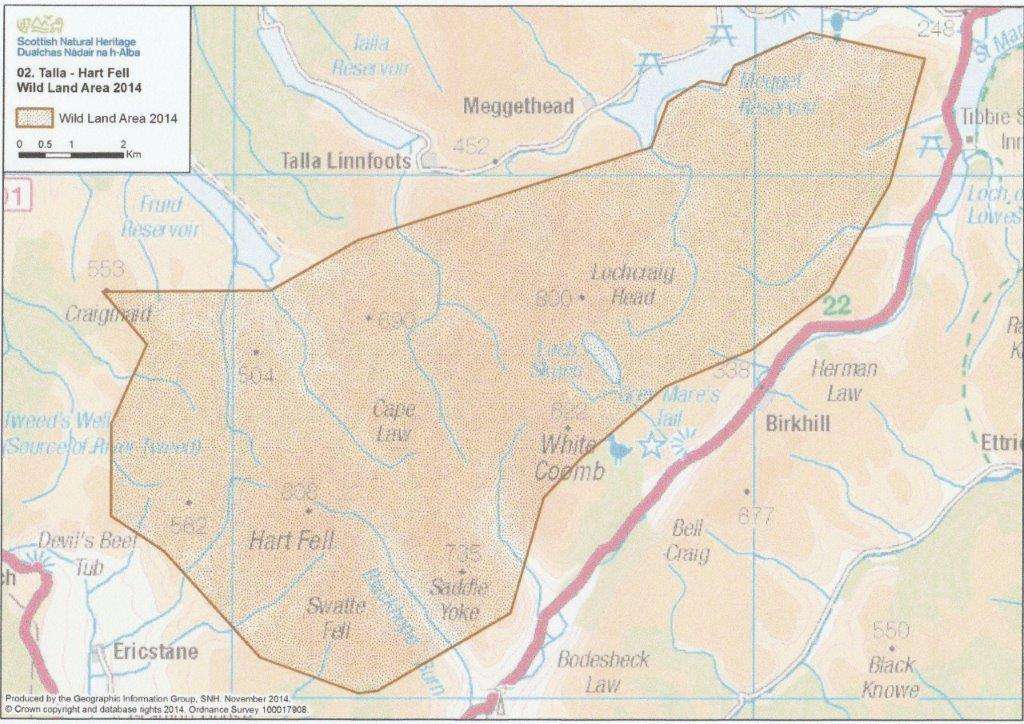 Traditionally dominated by upland hill farming, since the 1970s there has been a significant change in how the land in the project area is used, with output from agricultural activity being increasingly replaced by income from commercial forestry – a trend which is expected to continue for the next decade. This was confirmed in a report commissioned by the Southern Uplands Partnership in 2019, the full text of which can be found here.
Consultation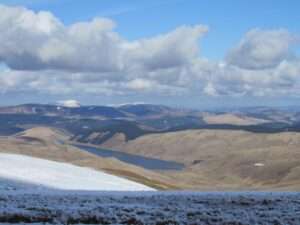 Taking this report as a thought-provoking starting point, the Southern Uplands Partnership has been speaking with a wide range of representatives and stakeholders from across the project area to gain an understanding of how local people view its future.
Conversations have now been started with well over 100 people across the area, including residents from all the communities involved, business owners, land owners, farmers, tourism providers/accommodation owners and conservation organisations.
---
Common interests and concerns
A range of common interests and concerns has emerged, including (but not limited to):
* Habitat management and restoration
* Wildlife conservation
* Walking – path creation, restoration and promotion; signposting
* Cycling – route creation and promotion; local facilities
* Rewilding
* How to secure the future of farming
* Tourism, especially unmanaged camping; parking areas and aires; the potential to develop a sustainable tourism product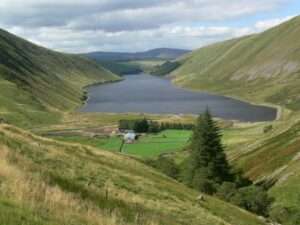 * Lack of public transport
* Food provenance
* Windfarms
* Lack of employment for young people
* The need for businesses which are not farming or forestry and which don't rely on tourism
* Forestry – the effect of commercial forestry, the need for native planting
* Cultural heritage
* Community breakdown
* Disused buildings
* Motorbikes – especially speed and noise; dangerous roads
* Inter-community cooperation and collaboration
* Micro-hydro
* Marketing
* Accommodation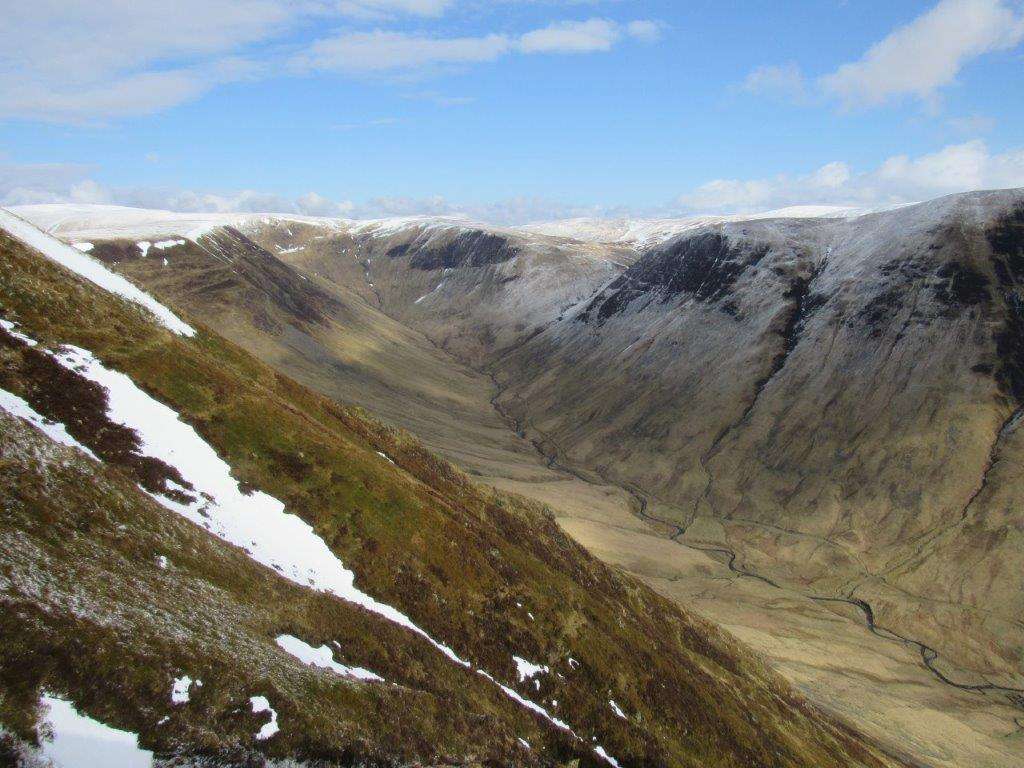 Opportunities
The aim behind this project is to identify possible initiatives that would:
address any one or more of the concerns raised
have community support
be likely to be viable in terms of sustaining jobs or attracting financial support
Ecomuseum and other initiatives
The first such initiative is the creation of an online Ecomuseum, made up of artefacts, stories, memories and pictures contributed by the local communities, working with Tweedsmuir Community Company, Ettrick and Yarrow Development Company and Visit Moffat.
It is hoped that this will gain considerable community support and that it will help both to preserve something of the area's unique and distinctive heritage and to create and/or re-establish inter-community links. Funding for the Ecomuseum has been provided by Scottish Ministers.
Other projects currently under discussion include (but are not limited to):
Producing a film about the Wild Land Area, surrounding communities and connecting valleys
Exploring a land use vision with interested land owners that will help nature to recover in light of the climate emergency at the same time as allowing agricultural activity to thrive
Development of Ecomuseum stage 2, with an outdoor network of walking, cycling and driving routes connecting points of interest and telling the story of the area
Evolving a Wild Land Area food and drink provenance
Evolving a strategy for managed tourism development
Educational activities around the Wild Land Area, including habitats and wildlife, bushcraft, farming and forestry
Contact
If you have queries or would like to contribute thoughts and ideas about any of the above, or if you would like to be involved in some way, we would like to hear from you. Please contact Donald Greig, Project Leader, by email at dgatwork@btinternet.com
And if you would like to make contact specifically about the Ecomuseum, please email ecomuseum@btinternet.com