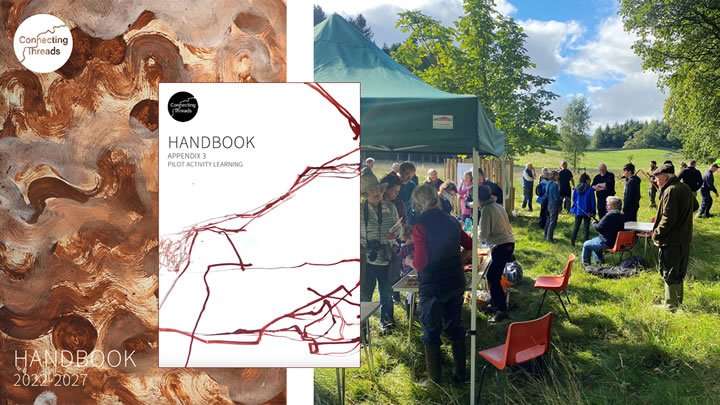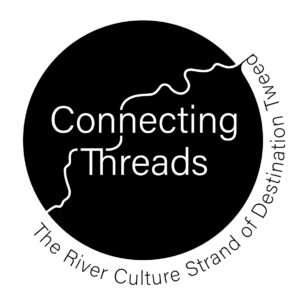 Connecting Threads is the cultural strand of Destination Tweed, an ambitious project led by Tweed Forum and supported by The Southern Uplands Partnership to conserve, celebrate and promote the river Tweed from beyond the source to the sea.
Since November 2020 the Connecting Threads team have been working with local communities and cultural, environmental and educational organisations to devise a 5-year cultural programme for the Tweed, shaped by its habitats and heritage. Bringing different knowledges and creative practices together the project aims to support a culture of stewardship and collaboration.
Destination Tweed and Connecting Threads are in the process of securing funding for this ambitious project, with the hope of commencing activity in late summer 2022.
The Connecting Threads Handbook, produced during the project's development phase, acts as both a manifesto and a guide, stating our approach and illustrating the elements of the proposed programme. You can download a copy of the handbook here.
For project updates and details of workshops, activities and events follow us on Facebook and Instagram @TweedRiverCulture or sign up for the newsletter by emailing the words 'Newsletter Opt In' to emily@sup.org.uk
Connecting Threads Handbook (PDF)Download